Just what the title says.
UPDATE: Here are some photos from the December comic con.
Someone from something, and Bucky Barnes from Captain America/Avengers:

Freddy Krueger:

People from a thing:

New-ish Batman and old-school Robin:

A version of Wonder Woman:

Indiana Jones and yours truly:

A Doctor Who (I think), some Harry Potter person, and someone from something: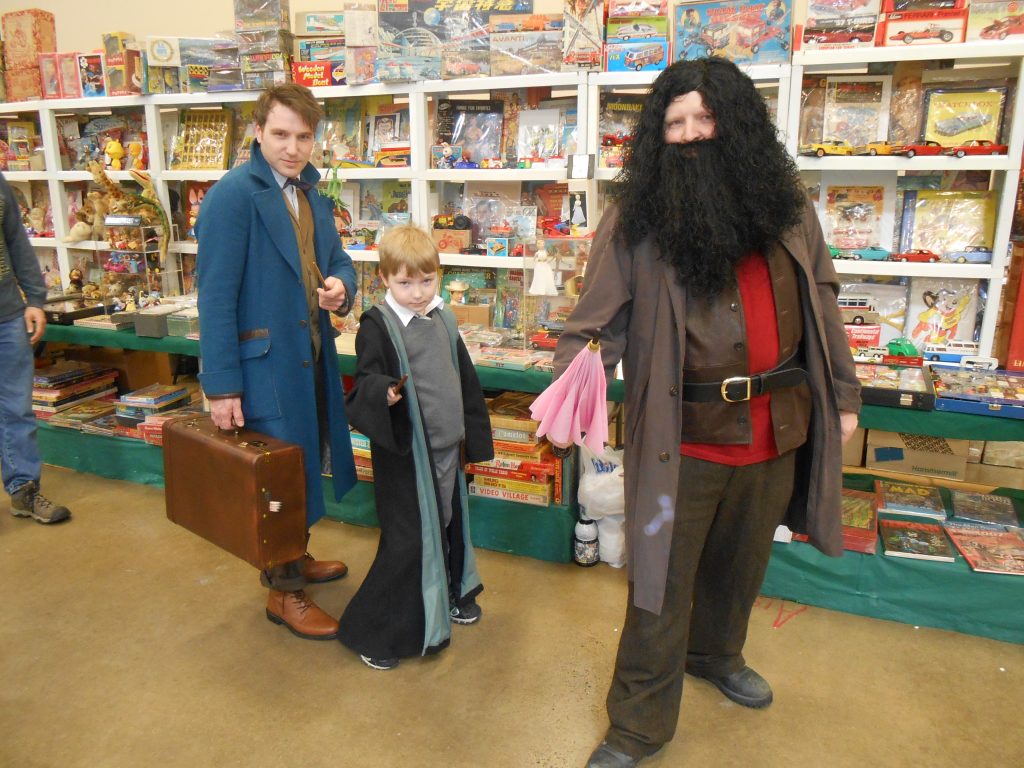 Eren from Attack on Titan. She even did the salute:

Old-school Batman and Joker:

Diana Prince (Wonder Woman) and Robin:

Goku and two people from something:

Someone from Harry Potter:

Deadpool:

Deadpool/Sailor Moon mashup (?) and Captain America: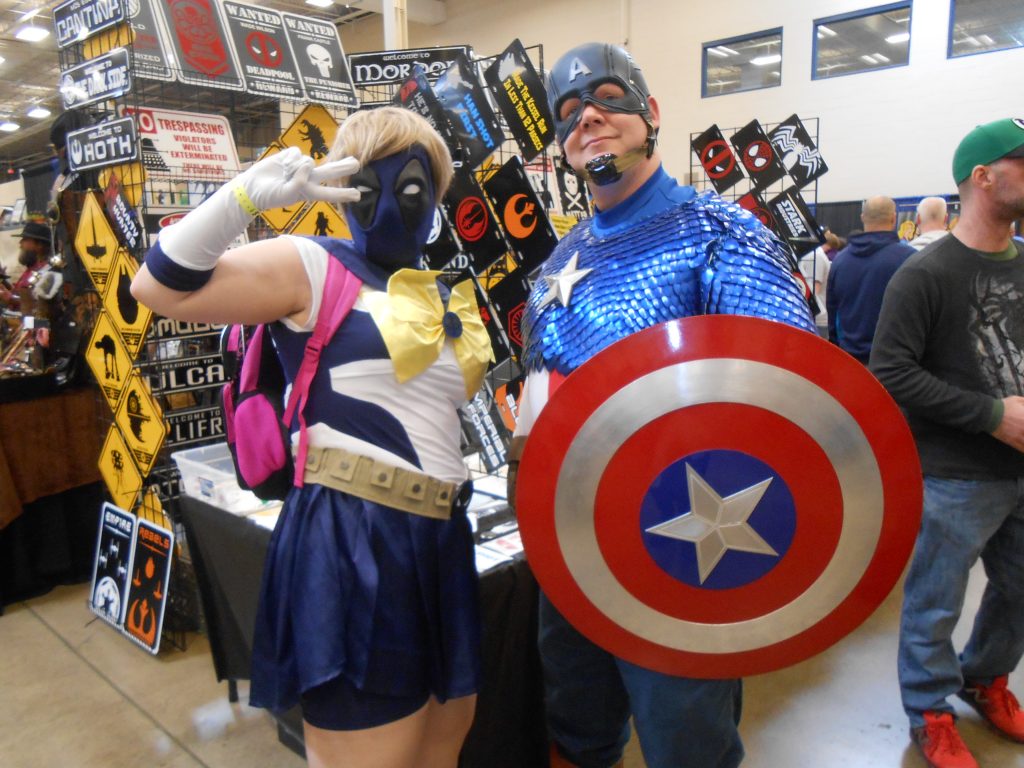 Ash from Pokémon:

A scout trooper and Jessica Rabbit:

Yours truly and Hulk Hogan:

Negan from The Walking Dead and someone:

Jason from Friday the 13th and a Harry Potter person:

Rey and Kylo Ren without the helmet:

Reppert, a Ghostbuster:

Rey. She had a great lightsaber:

Belle and Gaston from Beauty and the Beast:

Boba Fett, one of my favorite costumes. He even had an intercom-type speaker so he could talk while the helmet was on…sounded like the real thing:

People from something:

Kylo Ren:

Negan (that's marker stubble on his face), hitting yours truly's daughter, who is dressed as John Egbert from Homestuck. The fellow on the right said he was Despair, but he has a mask of Glenn from The Walking Dead on.

Waldo and horse-banana:

Rey, Luke Skywalker, and a rolling BB-8! I liked Luke's puttees:

Kylo Ren:

Thor and Loki. They were huge:

No-Face and Chihiro/Sen from Spirited Away. True to character, No-Face even gave gold away to everyone.

Someone:

John Egbert, Dirk Strider, and Dave Strider, from Homestuck:

Not pictured: a great Darth Vader costume, that was as good as the Boba Fett one. It was a bad picture that I accidentally deleted.
Fun times.